Logo Sheet & Copyright Notice
In 1992, Cool to be Canadian held a logo design competition.

Over one hundred submissions were received and many were very inspiring. However, to qualify, the logo design could not employ traditional references to Canada.. (flags, maple leaves, beavers etc.) it had to be in black and white, easily faxed, recognizable from a distance, and simple enough to be reproduced (with permission) by school children.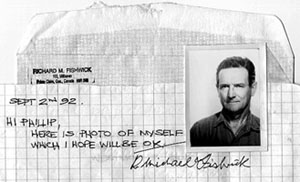 The logo design currently used by Cool to be Canadian was purchased at a nominal fee, from Richard Michael Fishwick, at the time living in Pointe Claire, Quebec.
Mr. Fishwick then moved to London Ontario, where sadly, he passed away on December 1st 2003.
His contribution to Cool to be Canadian lives on in the logo design he created for us in 1992.
Thank-you for your lasting contribution Richard!
USE OF OUR COPYRIGHT :
If you fill out the form below and you receive an official confirmation from Cool to be Canadian Corp., these logos may be used to promote activities at your school on announcements, flyers, posters, banners etc. however, they are protected trademarks of thenon-profit Corp. c´est cool d´être canadien / Cool to be Canadian Corp., and may not be used on T-shirts or other commercially sold items without express writtenpermission of Corp. c´est cool d´être canadien / Cool to be Canadian Corp.
Head Office: 933 Station H, Montreal, Quebec, Canada H3G 2M9
If you are going to use these, or any designs and material from this site, we make it easy for you to ask ...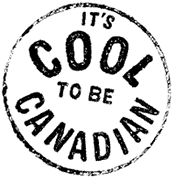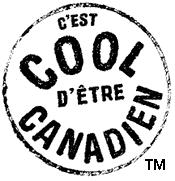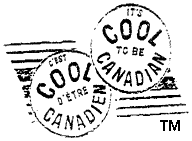 If you want to apply for authorization to use the Cool to be Canadian logo, please fill out this application completely, and wait untilyou have written authorization before proceeding to use any Cool to be Canadian trademarks on commercially sold items or events.