Cool Shoot
click here to see other Photo Shoots
Cool Shoots are what made Cool to be Canadian famous! We want you to come and be famous too! All Canadians are cool in one way or another, so set up your own Cool Shoot, invite the Cool to be Canadian Photo Crew to do a shoot, or find out where a Cool to be Canadian Photo Shoot is happening in your area, and join in on the fun!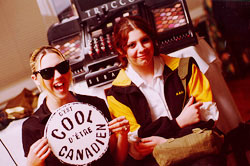 Fresh faces grace the Cool professional makeup session. With a sassy sense of adventure, these Cool Looking Canadians are having fun!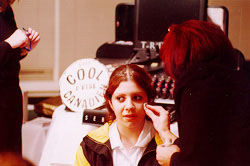 Cool to be Canadian Makeup Session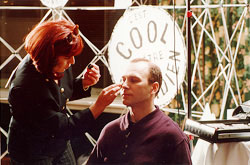 Even Cool Canadian guys need a little help for the Cool Photo Shoot!
Cool Web Site Launch

Fun and Games


Cool Virtual Reality Game


Cool Music


Cool ID Pack



Cool Photo Shoot


Comments by the many volunteers and contributors present included:

"this is EXACTLY what we should be doing all across Canada... what fun!"

"Promoting Canadian products, Canadian people, Canadian spirit... why didn't we start this years ago?"