Welcome to www.cooltobecanadian.ca

the Cool to be Canadian® website.
Click here to BETA TEST NEW COOL BILINGUAL SAMPLE
Corp. c´est cool d´être canadien®



Cool to be Canadian® Corp.


Cool to be Canadian® is a private, federally chartered non-profit organization devoted to encouraging Canadians - particularily young ones - to volunteer, participate, invent, create and generally have fun celebrating our diversity as Canadians.
Cool to be Canadian® Federal Charter
With the main Communications Office in Montreal, and looking to establish 12 Cool to be Canadian branch offices in the remaining 9 provinces and 3 territories (total of 13 branches), each of the CTBC branches will exist to promote and recognize local community volunteerism and provide tools to increase productivity and effectiveness - building social capital and increasing citizen participation.
The Cool Corps Organizational Grid

---
1.) Promoting and Representing Regional Volunteerism
and Recognizing Individuals in the Community
a.) Local Cool to be Canadian® Recognition Events, Awards and Certificates will reward active volunteers for participation in increasing the quality of Canadian life. Cool Parades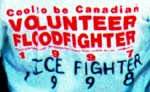 b.) Recruiting local "Cool Corps." volunteer reservists will identify individuals interested in protecting their day-to-day community values and investing their time to gain on-the-job experience.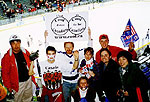 Download the popular (but large) Cool to be Canadian Video from the Olympics
---
2.) Providing Volunteer Management Tools to increase
Productivity and Effectiveness of Local Non-Profits
a.) Provide access to Cool to be Canadian® Volunteer Impact volunteer management software, used to network, develop and attract a committed pool of volunteers for each member non-profit.
b.) "SWOT Team" volunteer management consultants, assisting non-profits in planning and developing successful management strategies and innovative, differentiated services. Concentrating on effective recruiting, recognition and retention as well as the productive use of limited resources.
---
3.) Providing Recycled Computer Equipment
to Non-Profits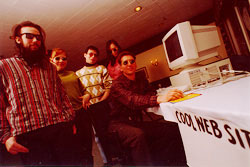 "Cool Hardware for Warm Hearts" (Hardware for Hearts)
a.) Cool to be Canadian arranges for refurbished, updated, computer work stations to be given to local non-profits with the purpose of eliminating resources "wasted" on technology, and increased focus on the provision of community services.
b.) The technical assistance volunteers of E-Medics.com assist in resolving technology problems and setting up hardware and software in non-profit offices.
The Cool Corps.
Originally introduced at the Withinsight Student Leadership Conference in Ottawa, the Corps idea is based on Cool to be Canadian's experiences during the Manitoba floods and Eastern Ice Storm. The Cool Corps intends to harmonize and enhance the Canadian experience, providing an effective avenue for established and new Canadians to gain respect and acceptance in Canadian society. In times of crisis, disaster relief or any need to mobilize Canadians, the Cool Corps reflects our collective willingness to help each other.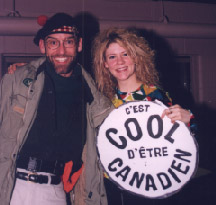 The Volunteer Impact software.


Not For Profit Software from Volunteer Impact. Individuals can sign up for new volunteer jobs, view their volunteer schedule, let a local Volunteer Manager know when they are available and log their volunteer hours.
Individuals use www.MyVolunteerPage.com to join, and the regional Cool to be Canadian Branch Offices help match and coordinate volunteer recruitment. Backgrounder

The SWOT Team.
Management consultants helping non-profits with the Strengths, Weaknesses, Opportunities and Threats (SWOT) of their organization.

The initial SWOT Team is comprised of MBA's from HEC Montréal. Regional teams from local business schools will be added as the branch offices are established.
E-Medics.com
E-Medics is the technology assistance arm of Cool to be Canadian Corp. in a recycling partnership with Texserv IT Asset Management . Computer components donated to Cool to be Canadian are recycled, refurbished or redistributed, and the proceeds are distributed to Cool to be Canadian projects.

Each quarter, Computer Work Stations, which typically include a Computer, Monitor, Scanner and Printer are donated to eligible members. If software or NFP set-up assistance is required, the local E-Medics.com team is dispatched.
Images from Recycling events and Donations to Non-Profits


Discover Opportunities at Cool to be Canadian
---
Cool to be Canadian Articles:
Bill Brownstein - Gazette
Cool to be Canadian, a non-profit group dedicated to boosting the image of Canadians in Canada
---
---
---
---