Welcome to www.cool.ca
the Cool to be Canadian™ website.



- Cool Access project -
The Cool Access project, (the "CA" in Cool.CA,) seeks to maintain and expand Canadian's leadership position in the global information economy.
---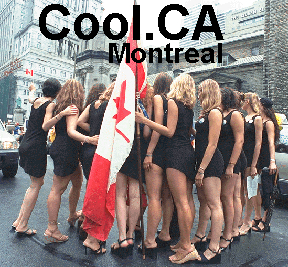 HAPPY 2002!
It's our Cool 10th Anniversary!
(1992-2002)
Join the whole "Cool to be Canadian Family" on July 1st. 2002 in Dorchester Square, Montreal for a Celebrity Sunglass Social" and wearing one of our "Cool.CA" t-shirts, walk with us in the CANADA DAY PARADE!!
Check out one of the new Cool.CA logos... tell us what you think...
---
"I live in the USA and I am sick of people not giving Canada the credit it deserves."
Ashley, from Kansas
Can you guess the date? Sir Wilfrid Laurier Speaks
---