What's best in photography isn't all digital - it's human!

Philip McMaster says cameras don't take great pictures - people do!
In two new courses he designed for the Dawson College Centre for Imaging Arts and Information Technologies, McMaster explores the psychology and successful behaviours behind photographers who consistently capture the best images.

PERSISTENCE
From high-school yearbooks to international expeditions and from celebrities to space entrepreneurs, McMaster has been persistent in documenting the lives of others as well as his own adventures. Moses Znaimer, the TV/media prophet who suggested "Thou shalt be in Thine Story", validated his approach, telling McMaster to "Keep bugging me" after they met in Toronto and then again in Montreal a couple of years ago. Now McMaster wants to pass on his knowledge of "how to" and the secrets of finding markets and providing them with unique images.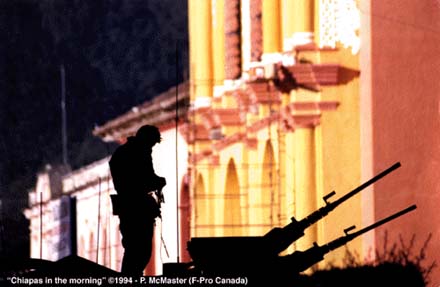 OPENESS
The common thread running through the many unique public relations / event, sports and adventure experiences he has discovered is what McMaster calls "opportunity-winning attitudes and behaviours".
INNOVATION
Donald Walker, director of the Centre, and a man not afraid to take chances on "unconventional" teachers, has followed his student as McMaster traveled the world in the 10 years since studying photography at Dawson - "Philip is not your typical professional photographer, he is a skilled communicator who uses his camera as a tool to get shots where mere mortals fear to tread"
. "We enjoy offering something completely different at Dawson, exciting, specialized courses you can't find anywhere else" says Walker about the ESA and PR Photography courses.Although McMaster covers some camera handling and technical issues in two different courses held evenings and weekends, the emphasis is on developing "backstage access" skills and understanding human behaviour around cameras in real-life situations.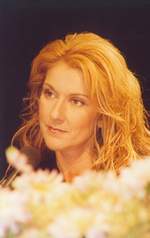 CALM UNDER FIRE
On the adventurous ESA side, McMaster has photographed entertainers up close including Natalie MacMaster (no relation) and Celine Dion, been a photojournalist in dangerous environments from Chiapas (Mexico) to Stanley Cup Riots (Montreal) and has brought back images from jungle expeditions in Central America and free-fall parachute jumps over Caribbean islands.
THINKING AHEAD
From a PR perspective, whether it is access to politicians, or the underside of the Space Shuttle, McMaster will illustrate how to recognize opportunities, and be prepared for that once-in-a-lifetime shot.
MAKE EVERY SHOT COUNT
In McMaster's early days as a freelancer, LaPresse's art director and occasional photo editor Julien Chung, noted that almost every roll he brought in had something they could use, often two, three, or four distinctly different stories per roll - some front page material, more often within the first five pages of the LaPresse daily newspaper. Many photographers shoot a whole roll of a single subject, while according to Chung, "[Philip] was notable for capturing a usable shot in two or three frames"
PHOTOGRAPHY IS A PASSPORT TO ADVENTURE
While global experience is interesting, McMaster's educational background in Concordia University's innovative Applied Human Sciences program and MBA from the prestigious Ecole des Hautes Etudes Commerciales, give his lectures and workshops a dynamic that provide not only information and relevance, but a sense of empowerment and adventure.
Register for the ESA or PR Photography courses by phone, fax or on the web:
Course Registration:
www.dawsoncollege.qc.ca/ciait
Phone:(514) 933-0047 Fax: (514) 937-3832
Download the PDF File or check out the HTML version.
Find out more about course backgrounds and content at:
Event, Sports and Adventure Photography
www.Explorasport.com/courses
Photography and Public Relations
www.f-pro.ca/courses