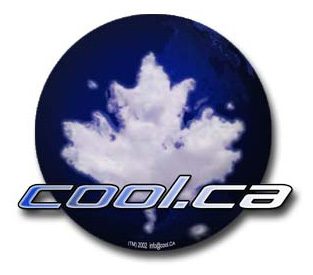 COOL.CA

"COOL

token

.com"
As a COOL "TOKEN of APPRECIATION" for the values of Peace, Order and Good Governance Canadians have shared with the world over many years,
Video on Youku: https://v.youku.com/v_show/id_XMzY5MTQyODA2OA==.html
Who are
We

?

We are Cool to be Canadian, the World Sustainability Project , Republic Of Conscience and ConscienceLAND joining together with you to distribute Caring Currencycollectible tokens to Canadians-at-heart and Caring Canadians at-large around the world.
How do you CLAIM your COOL.CA"Caring Currency" COOL

token

.com*:
Step 1. REGISTER
Use your mobile and go to www.CaringCurrency.com to register your email address.
Don't forget to enter "CANADA" and your community name in the region box and "COOL.CA" in the PROMO CODE box.
Who are
you

?
"I'm trying to be Part Of the Solution (POS)" -
I'm Part Of the Cool Patrol, within the Cool Corps, leading the Cool World Plan to Cool Global Warming every CHANGE WEDNESDAY and Solving the SDGchallenge
How do you prove you're POS?
I can start with my own Individual Social Responsibility... that's Cool...
We need you to prove to your friends, family, community and social network that you are changing your habits, growing as a responsible individual and becoming Part Of the Solution (POS).
Your first "Proof Of Cool"can simply be sharing your 3 Finger "Sustainability Symbol" on your favourite social network.
You can start by RECORDINGa lighthearted, happy "3 Finger Video"message or CAPTURING an interesting, exceptional "3 Finger Photo" and communicating (in ANY language) that:
"It's Cool to be Canadian... It's Cool to Be Part Of the Solution"
and share the message on your favourite
- social media,
- website
- or personal blog
Please don't forget the key HASHTAGS: #3FingerW & #ProofOfCool
and personalize your message with #ProofOfCanadian #CooltobeCanadian
when the matching #3FingerW #ProofOfCool HASHTAGS show up in our analytics, you'll earn your special bonus of Caring Currency tokens along with establishing your immutable "Proof Of Cool"on the Blockchain.
Step 3. SHORTLIST YOURSELF_\!/
If you want faster access to your COOL status and tokens, you can get on the SHORTLIST by also CONTRIBUTING to the token development of the Proof Of Cool (ISR) project in ConscienceLAND.
It's a number's game - in the first phase, Caring Currency token distribution will probably be airdropped to financial supporters first, #3fingerW content contributors next, then networkers based on their efforts and results and inactive registrations after that if anything is left over.
There are No Guarantees, but you can try using your mobile to EXPERIMENT with our experimental SDG17index platform..
Please MAKE SURE YOU -
"Register" with the same email address you used in Step 1 ,
- go to your email and copy/paste the "Donation Code"
- Then "Log In" with your emailed "Donation Code" to choose the type of Caring Currency you wish to donate (more Caring Currencies are coming, welcome to nominate your favourite)
make any contribution / donation you wish to SHORTLIST YOURSELF on
the SDG17indexplatform at
https://donations.CaringCurrency.com
PLEASE NOTE and UNDERSTAND: You are making a DONATION. There is NO GUARANTEE of a return gift. Only participate if you share in the spirit of giving and "paying it forward" to make the whole world better.
Regretfully, if you don't understand and agree with these terms and conditions, please do not continue to use this site, you must leave COOL.CA now.

Be, Buy, BOOST Canadian
If you're not familiar with virtual tokens, you can still get on the token COOL.CA SHORTLIST with a direct PayPal donation to
The amount of support you offer is up to you -if you're generous and patient, and our project is successful, you might get a nice surprise.
Another way of becoming a TOP PRIORITY "Citizen Of Conscience" is to offer support for the development of Cool to be Canadian and ConscienceLAND by becoming eligible to receive tokens on a weekly (Wednesday) or monthly basis:
(...whatever option you choose, if you want to receive the tokens, please remember to USE THE SAME EMAIL ADDRESS as your Caring Currency registration_\!/ )
Initially. any funds raised will be used to revive the "Cool to be Canadian" organization, bringing it up to date and kickstarting Canadian participation in the ConscienceLAND SDG17index to solve the SDG's.
We make NO PROMISES WHATSOEVER about any possibility of exchange listing or the collectible value of the COOL.CA token (it could remain at zero, it could go up, down or go nowhere at all)
Anyone representing themselves as Canadian is eligible for the COOL.CA token at their own expense, risk and responsibility. The Cool Community at large and your neighbours are asking you to perform your duty to the world as a Canadian - BE COOL - PARTICIPATE IN THE PROCESS - LEAVE IT BETTER THAN YOU FOUND IT and help others achieve Peace Order and Good Governance.
TOO COOL TO FAIL
The Cool World Plan to Solve the SDG's is Too Cool to Fail
ISR -> CSR -> SDG
As we all begin to exercise our Individual Social Responsibility (ISR)
and companies around the planet start to behave in accordance with our wishes (CSR), we will not fail in achieving the Sustainable Development Goals (SDG)'s to achieve the SDGchallenge and make the world a better place.
______- - - - - - - - - ______
______- - - - - - - - - ______

.
.
.
.
.
.
.
.
.
.
.
.
.
.
.
.
.
.
.
.
.
.
.
.
.
.
.
.
.
.
.
.
.
.
.
.
.
.
.
.
.
.
.
.
.
.
.
.
.
.
.
.
.
.
.
.
.
.
.
.
.
.
.
.
.
.
.
Below is the VERY OLD ARCHIVE (c. 2005):
Kept here for you to see that COOL is not a new idea, but it's a good idea_\!/
Again we're looking for Cool Canadian Content!
BeCool...Get on Satellite Radio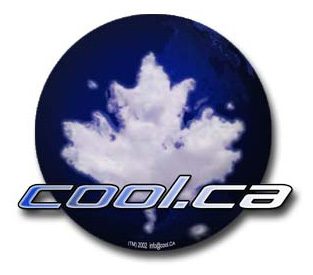 LATEST NEWS - CRTC Ruling upheld... we could have Canadian Satellite Radio Service by Christmas...(Globe & Mail Story)
*********************************************************************************
Satellite Radio Coming to Canada -
and Cool.ca is seeking CANADIAN CONTENT for the new channels!
*********************************************************************************

Are you a talented Canadian? Would you sound good on radio? Cool music, spoken word, documentary or something innovative and new?

Cool.cais teaming up with Cool to be Canadian® and the new CRTC licenced broadcasters to create a production pool of Cool Canadian Artists for broadcast on DIGITAL RADIO across North America.

Support this Canadian Talent by subscribing through THIS WEBSITE - make sure your new digital account supports CANADIAN CONTENT!

Find out more about one of the three systems, SIRIUS Satellite Radio
... have a listen to the quality, the variety, and soon, YOU and your Canadian Talent on air - across North America! RADIOCOOL.CA AT INVISIBLE CITIES
Check out what happened at the September 10th conference programhere AS APPEARED AT INVISIBLE CITIES:
Satellite Radio is coming to Canada in the fall of 2005, and Cool.ca is seeking CANADIAN CONTENT for the new channels!
Are you a talented Canadian?Would you sound good on radio? Cool music, spoken word, documentary or something innovative and new?
Cool.ca is teaming up with Invisible Cities, Cool to be Canadian® and the new CRTC licenced broadcasters to create a production pool of Cool Canadian Artists for broadcast on DIGITAL RADIO across North America.
Invisible Cities is full of Canadian Talent, and you probably know even more creative artists that would benefit from "Banding Together" to produce a pool of Canadian content for the ever-expanding channels of the digital universe!

If you are interested in participating in this pool of creative content as an artist, producer, director, recording technician, interview host, network technician, booking agent etc., visit the Cool.ca web site and find out more about Invisible Cities at http://www.invisiblecitiesnetwork.org

ALSO: The Cool Content Crew will be at the ICN Conference on Sept 10, 2005, welcoming artists that have signed upthrough Cool.ca - Bring your Demo CD(make sure you're on our list first!) - We'll also record your "30 second promo" (in your best "Radio Voice") to be included in our Canadian Content lineup.
Donations to Cool to be Canadian non-profit will be appreciated (please, no cash - by cheque, on-line, or Twoonie-a-monthsupporter only)
---
Become a member of the Cool Content Crew, then check out SIRIUS Satellite Radio - 65 channels of all original 100% commercial-free music
Sign up for the service, and until the fall, use a "General Delivery" address in a U.S. border town as your temporary, transitional address.

********************************

Interested? Sign Up Here.
Sign up yourself, your band, comedy group, documentary team - anything created by Cool Canadians who are willing to work together and share what could be packaged, sold and transmitted via digital radio! Proceeds from content sales to networks will be shared with the artists and the Cool to be Canadian Talent Fund. You can BE just a listener, OR a Cool Content Creator too!

GET INVOLVED TODAY! -SIRIUS Satellite Radio - 65 commercial-free music channels

COOL VOLUNTEERING
---
FREELANCE PROFESSIONALS
F-PRO.CA

Looking to make back some of that money you spent on that expensive camera equipment?

Consider taking a course in EventSports and Adventure (ESA) Photography and becoming a PRO.

Become a Freelance Professionaland sell your work through PhotoStockPlus
---
---
Our FREE recycled computers event on April 16th in Montreal was a great success!
Get involved with our upcoming event!

"It's Cool to Recycle"
Cool to be Canadiannon-profit and its sponsors are looking for citizens to visit the Aucun Ordi Perdu websiteand learn more about how their old computers should be put to rest and good ones put in the hands of non-profit organizations.
To learn more about how you can participate, visit www.AucunOrdiPerdu.ca
---
Be Cool, Be Canadian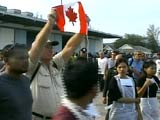 -Keep helping in every way you can to help those affected by the Indian Ocean Tsunami -
Look around your own community to see what you can do to volunteer - help Cool Corpsmembers raise money, collect needed items, and support Canadian families who have lost loved ones in this global disaster.
PLEASE SPREAD OUT YOUR DONATIONSAMONG LOCAL, REGIONAL and INTERNATIONAL ORGANIZATIONS... smaller aid organizations often provide more flexible, immediate help than large bureaucratic ones!
The disaster in South Asia illustrates that we are all vulnerable to natural disasters like floods, fires and icestorms.
Sympathy and cash are not enough...we need to be able to mobilize committed, prepared citizen-volunteers to assist government, military and NGO organizations to reduce casualties at home and abroad. When you're ready,..Become a Cool to be Canadianmember!


Cool to be Canadian
Volunteers Powered By:
Volunteer Impact Toolkit

Volunteering -
Helping other people,
helping organizations
and helping your planet!
- Cool to be Canadian ®
- EcoTaskForce
- E-Medics

Social/Economic Participation -
Doing your part to
keep your community growing,
vibrant, fun and alive!
Be, Buy Boost Canadian
The SWOT Team
Using Canadian Search Engines
The Cool Catalogue

Donating, Contributing -
What goes around, comes around.
The more you give
the more you receive.
- Recycle your computer(s)

Promoting Canadian Culture
and Celebrating
our Identity -
Members of a community of communities,
each one of us is responsible for our
individual and collective identity.
Your contribution, support,
and exchange make Canadians Cool!

The Cool Corps
Organizational Grid -
See where YOU fit
in the Cool to be Canadian family..
as a Cool Corps member
The Projects, Sponsors and Recipients
of Cool to be Canadian non-profit services

WHAT IS Cool.ca? ...The Next Big Thing
- to belong to, to make meaning with, to create a new cool identity

Cool.ca is about Community Marketing


Sharing our Community of Cool Canadians!
People just like us..
likable Canadians just like us!
Communicating, sharing, trading with each other.

What's important to us?

Friendship,
Common activity
Feeling reinforced and supported

Cool.ca, Recognizing the POWER of Human Interaction


CanadianHeads..
We're Unapologetically Canadian... are you?

Where WE are the Edge.
You are the Brand "Canadian".
---
Membershipis exclusively for Canadian citizens. Sorry, if you are not Canadian, you don't know what it is to belong to our community of communities.
Although we encourage citizens of other countries to explore our open society and buy things from our Canadian retailersand Canadian branchesof international brands, membership in this exclusive organization is for the benefit of Canadians Only!